Tee Shirts!
posted Jan.12.12 at 06:02 am

Hey guys! We're preparing to send the
McPedro and Ghost Kitty tee shirts
to the printers - order them as soon as you can!
Here is a rather shitty drawing I did of Jamie and Hazel modeling them. You get the idea!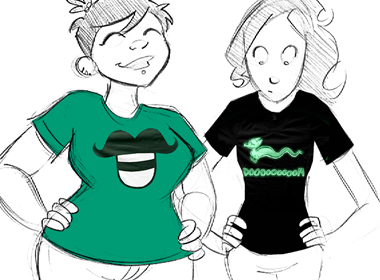 By the way, currently ALL STYLES of these shirts are available! Once we order them, we'll just have what we have. So if you want a particular size or style (M/F cut), order them now!
Comments