LAST DAY FOR KICKSTARTERS!!
Posted June 19, 2014 at 01:02 am
PPPS. My dad ONLY refers to me as "Punkin." Or "Sport." I can't decide which one is my favorite.
So uh HOLY CRAP there's only ONE DAY LEFT on the Mighty Kickstarter!! JUST ONE MORE DAY!!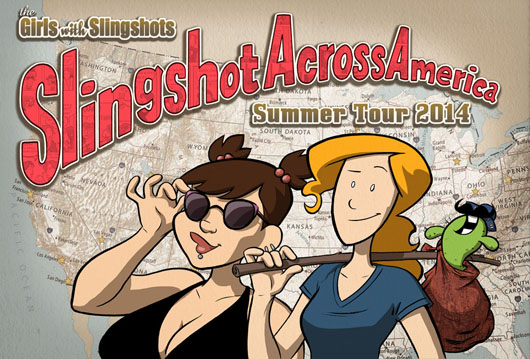 So HERE'S WHAT'S LEFT!
$1 and up: Tour Wallpaper
For a dollar or more, we'll just sent you access to the postcard (and possibly the poster design below!) as a wallpaper, for like, EVERY DEVICE. Or almost every. It's an absurd amount of wallpaper sizes!
$12, $25, or $40: The official Tour Postcard, Print, or Poster
The postcard is a 4x6" version of the above image; the 8.5x11 print and 18x24" poster are both lovely reproductions of this right here: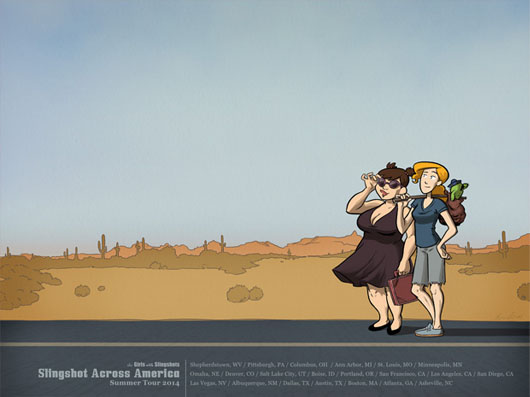 ... with all the city names listed there in the road. :) The tour poster now INCLUDES - for free! - the...
$25 or $20 or FREE: Procrastination Poster
This final reward is UNLIMITED and sure to inspire you! 11x17" poster looks like this right here: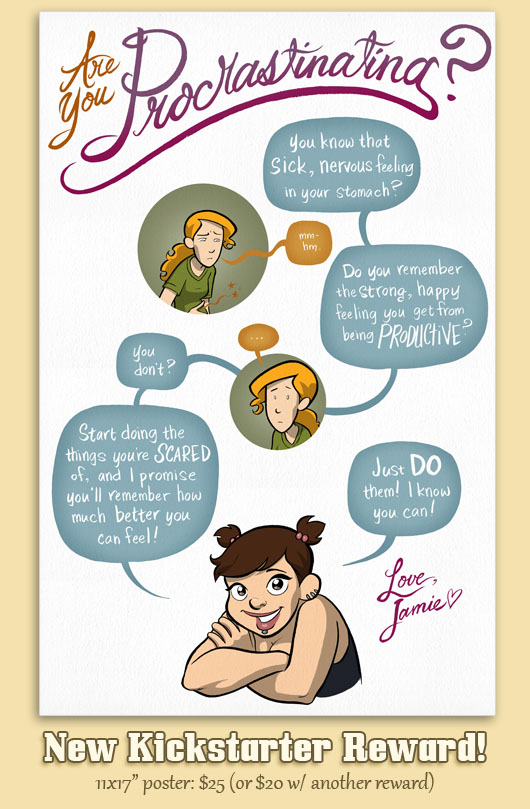 It's $25 on its own (includes shipping ANYWHERE), $20 when added to any reward $12 or over (just change your reward to +$20; we'll detect it and send you a poster!), or FREE with the $40 tour poster and any pledge $150 or above, incuding...
$150: GWS Original Art
The original 7x17" GWS strip art just got WAY sweeter; it already includes the tour postcard and print, but now it also includes the Procrastination Poster you see above, because why the fuck not?
Last but not least, here's a little teaser image from one of my insanely talented (seriously, I've gone insane looking at her work, she is so fuckin good) summer guest artists, Molly aka Jakface!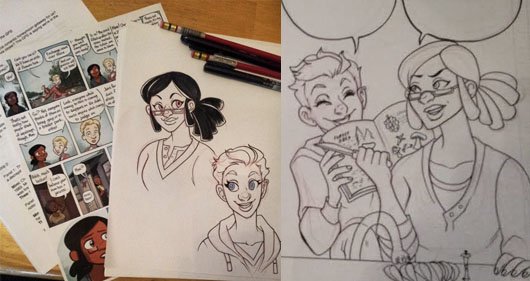 YEEESSSSSSS THEAMI
Comments
Join the GWS mailing list!
It's free, infrequent, & not annoying.