Oh to be seventeen...
Posted February 7, 2011 at 05:48 am
Now that I have a garage, my mom was kind enough to relocate all the shit I'd collected in my childhood bedroom to one corner of a place that has never actually housed my car.
I was going through some old photos the other night, and among other emotastic gems that'll look great in my next bonfire (I used to be a poet), I found this, and I thought you guys might enjoy it.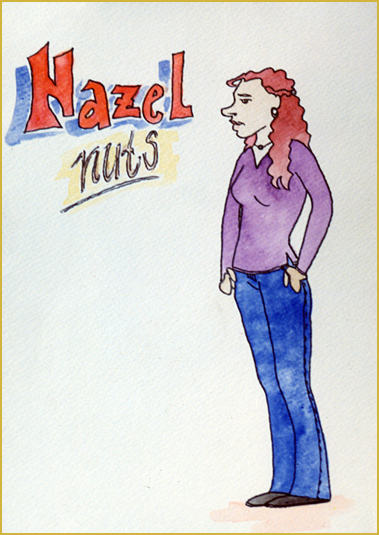 I started the comic strip "Hazelnuts" my senior in high school; this is a watercolor sketch of Hazel when I first thought her up. I suppose her hair's gotten a bit lighter since then. :)
Comments
Join the GWS mailing list!
It's free, infrequent, & not annoying.