GWS Book 6 available for preorder!
Posted November 7, 2011 at 02:01 am
Hey guys and gals! Copies of the newest GWS collection, Volume 6, are now available for preorder
RIGHT HERE
! ... or, right here: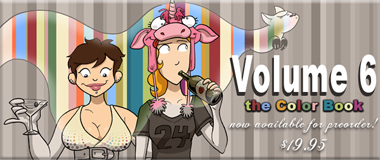 They're currently en route to
Blind Ferret
in Montreal. We've already received samples, and my god, they are lovely. This is my first full-color book, and it's a great book for first-timers, as there's a catch-up page in the front that covers all five first books. Like so: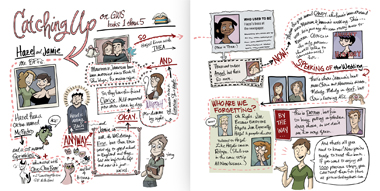 And a few pin-ups with big close-ups in the back, for example:
You can also
order all six books
, and you can
order the Artist's Editions as well
, which means that I'll drive my ass to Montreal in December just to rub my butt all over your books, and then sign them. I'll also include a little sketch and personalize them to whomever you'd like. :)
Such as: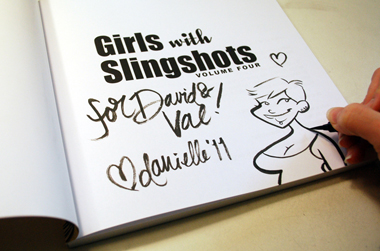 I'm only in Montreal for two days, though, so I can only take a limited amount - order that sucker now if you want in!
PS, David and Val, now you know what your belated wedding gift is.
Comments
Join the GWS mailing list!
It's free, infrequent, & not annoying.