Have a guest strip and then like 100 more.
Posted May 11, 2012 at 06:02 am
Thank goodness I got so many fantastic guest submissions recently; I'm feeling a bit under the weather and am barely catching up from last week, so here's one last guest strip, by the fabulous
Victoria Lee Panos
. Thanks, Victoria!
I met Miss Panos at TCAF last weekend and she was kind enough to give me the beautiful original (all hand-drawn and colored with marker!).
Her website
is under construction, but you could always bookmark it. :)
(Speaking of which, while I was in Toronto I also met Miss
Boum
, who sent in
this lovely strip
! )
So I promised all of the creators that I'd share EVERY SINGLE STRIP once the guest strip week was over, and now they're all in one handy spot. Voila: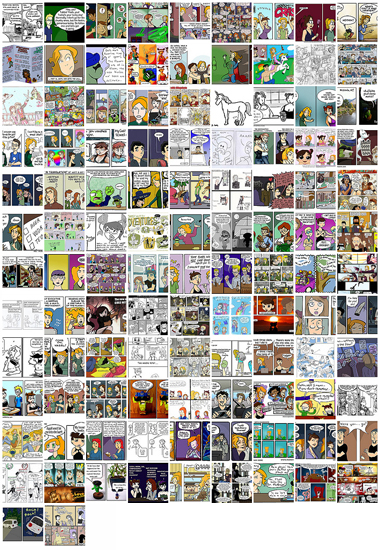 All 110 files. Have at it, folks, there are some really good ones in there!
Comments
Join the GWS mailing list!
It's free, infrequent, & not annoying.