Some pictures.
Posted May 29, 2012 at 02:01 am
Hey, I nearly forgot to share photos with you today! I guess I really meant that hover text, huh?
So, I went to
Phoenix Comic Con
last weekend, and had some fun! Mostly because I was tabling with
this guy
...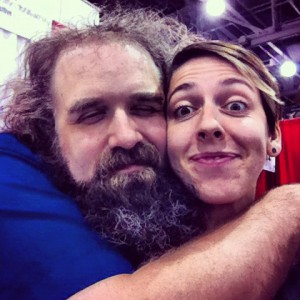 and
Spike
, who I idiotically didn't get a photo with before we left.
Man, let me tell you, if you haven't been to Phoenix Con before, you're missing out on some costumes. Observe.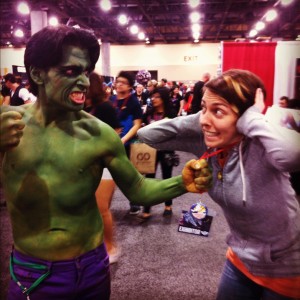 The Hulk and Me.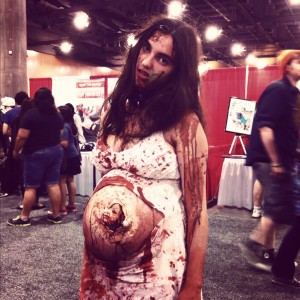 Chick was ACTUALLY 8 months pregnant! Amazing.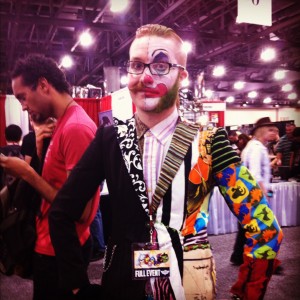 This dude put sooooo much work into his costume. Including a half-shaved face!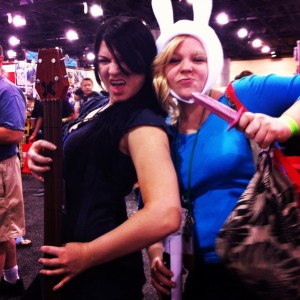 Adventure Thyyyyyyme!! (herbal edition)
Then there was this guy...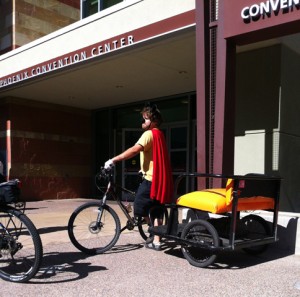 Pretty sure he was supposed to be Mighty Mouse. Nobody wanted to ride the Mouse that day.
After the convention was over, I spent a few days with my best bud Val and her family up in Show Low. But first, they came down to Phoenix to take me to Camelback Mountain and climb this...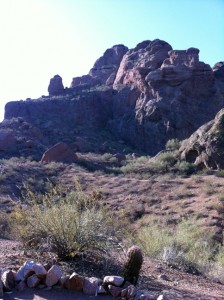 More specifically, that little rock jutting out at the far left. Like this: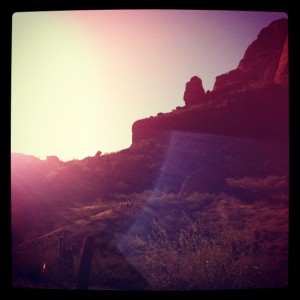 I believe they called it "
The Praying Monk
." We climbed it, and it was terrifying (I'd never really climbed anything before).
Luckily, Javi (Val's husband) used to basically do nothing but rock climb for like, six years, so he shimmied himself up with no help and then held the rope for me as I went up.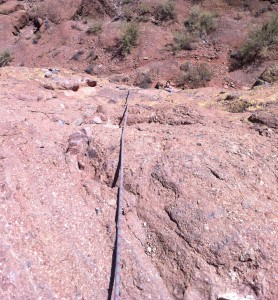 And also had me stop for photo ops whenever I freaked out. Smart guy!

The view was worth it! Click to see the whole dang thing.
Val and their little girl also got a good climb in.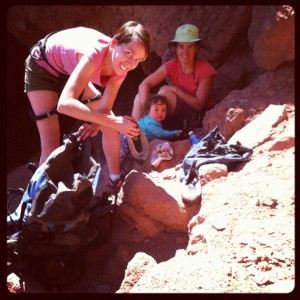 ... by which I mean, Val went up, and her daughter immediately started crying for her, then decided to climb up a pile of rocks after Mom. Best one-year-old climber I've ever seen! Also, her knees fared much better than mine: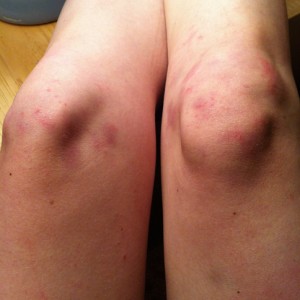 After the climb and a bit of errand-running in town, we headed to Show Low and hitched a hammock for yours truly.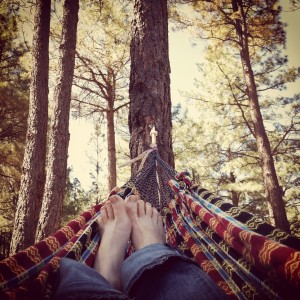 Show Low is pretty green! Val and her family have a bunch of animals (no photo of me on a horse this time, as my other hand was busy leading a pony with the baby atop, which was so painfully cute I decided to save you all from dying of excessive AWWWs). Among these animals is a couple dozen chickens.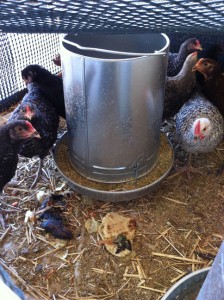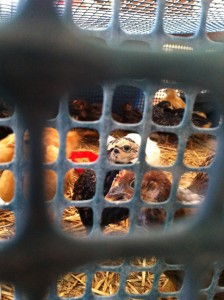 ... who are, coincidentally, quite chicken.
We visited Val's friend nearby to see her new baby lambs...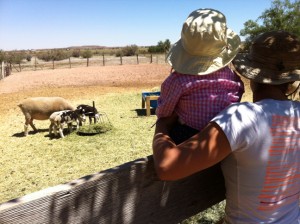 ... rocked out with our cocks out...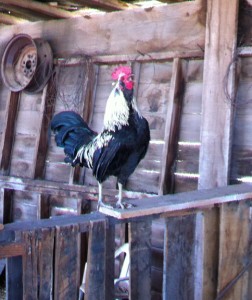 ... and then went on a hike. Northern Arizona is prettier than you might expect!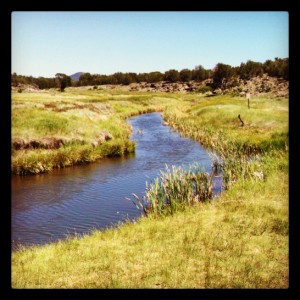 Our destination was this spring: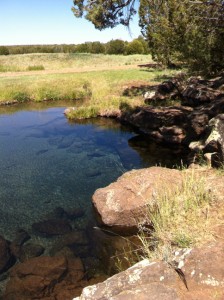 ... which was too cold to dip into, unless you're Val, who can tolerate basically everything, and thus jumped in with the baby.
So, long story short, I had a great time at the con, and had a great time in Show Low, and then I went home, and now I'm gonna leave again, because that's what I do. If you follow my
Twitter
or
Instagram
accounts, you'll likely get to enjoy photos from my next several trips as well (or loathe them, if you're not interested in what I'm having for lunch). Thanks to everyone who came out to Phoenix, and I'll see you next year!
Comments
Join the GWS mailing list!
It's free, infrequent, & not annoying.