Fresh new blog post!
Posted June 8, 2012 at 02:01 am
Nothing special, I just wanted to give you a fresh place to whine/rage/be sentimental/be apathetic about Zach and Hazel. That last comments section was filling up rather quick!
Thanks to everyone who ordered books last week! I came to the Blind Ferret offices expecting a small pile of books, and instead found 250 of them.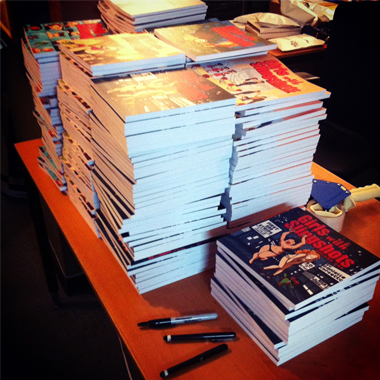 I'm really glad y'all didn't mind that I didn't personalize them; it would've easily taken an extra day!
Anyway, hope you enjoy your books; I'll offer signed & sketched books again in November, when Book 7 comes out. :)
Comments
Join the GWS mailing list!
It's free, infrequent, & not annoying.