Seattle this weekend!
Posted February 25, 2013 at 02:01 am
So who's gonna come say hello at Emerald City Comic Con in Seattle next weekend? I'll be there!
Randy and I will be sharing
booth #1108
, but that doesn't tell you much, so here's a MAP!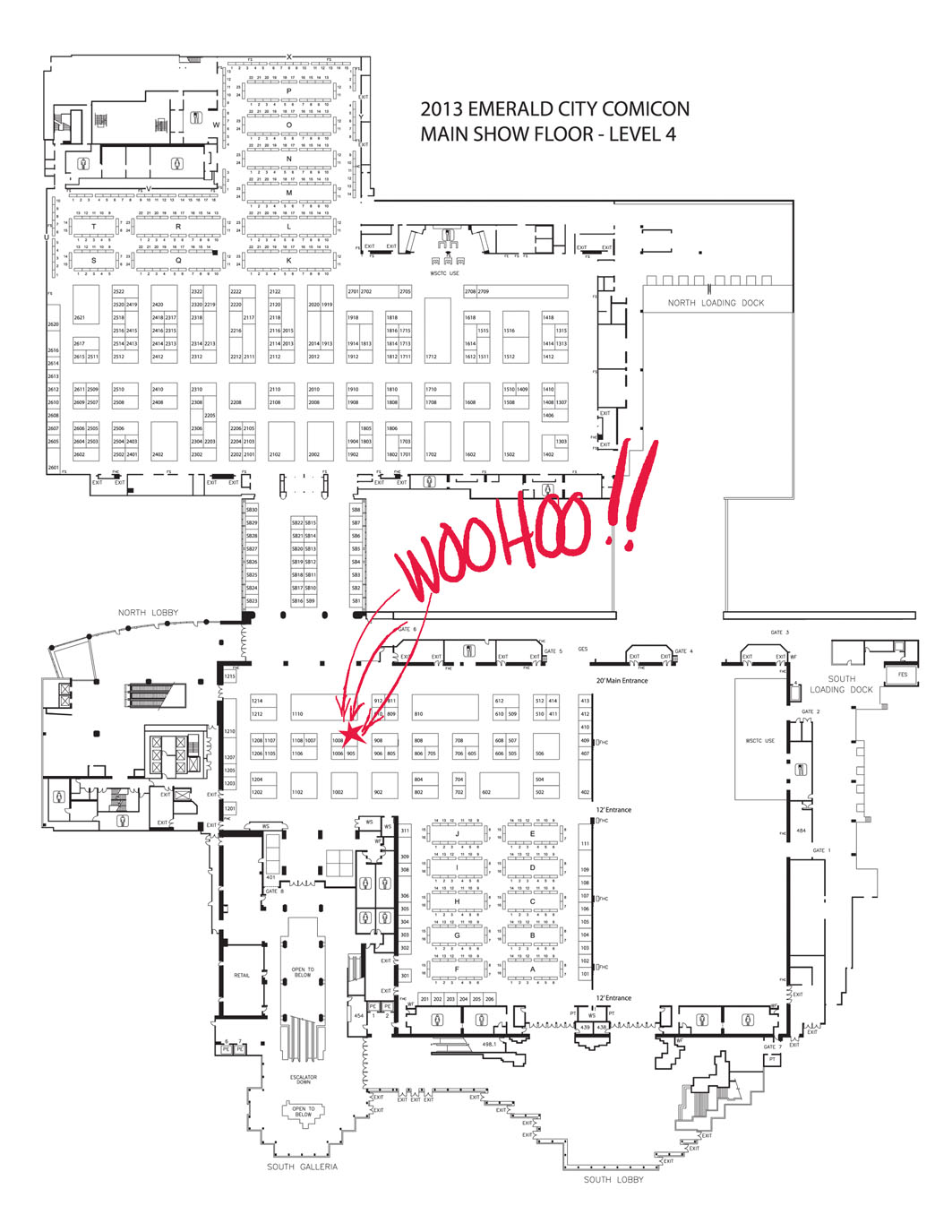 It seems the convention center is being held in a different room this year; we'll be near the center. Probably more helpful: we'll be near Blind Ferret, Halfpixel, and Topatoco... aka "The Webcomics Area." Come find us!
I'll be bringing copies of all seven books, The Last McPedros, and copies of my B9 Kingdom book. What else shall I bring for you? Let me know in the comments!
Comments
Join the GWS mailing list!
It's free, infrequent, & not annoying.