Very Fast Seattle Post!
Posted February 27, 2013 at 02:01 am
This post will be over so fast!
I've finally packed and I actually know EVERYTHING I'm bringing to ECCC! Here it is:



Only 15 McPedro plushies (that's all I could fit!)


B9 Kingdom books (a collection of my life drawings)


McPedro and DOOOOM Kitty shirts!



A whole lot of original artwork (9x12" and 7x17")


And of course, I'll be offering sketches for any donation amount, and I will be able to accept cash or credit. :)
Also I could only fit like two pairs of underwear and a pair of socks so don't smell me this weekend, you've been warned. Can't wait to see all y'all! (From a distance, where you can't smell me.)
PS! I forgot, I've got a small piece in the Monsters & Dames book this year. I'm bringing the 9x12" original watercolor as well and it looks like this: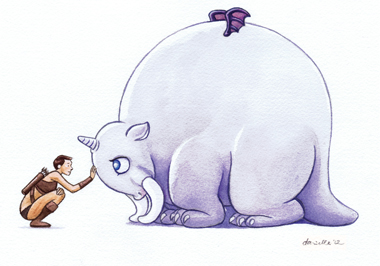 Comments
Join the GWS mailing list!
It's free, infrequent, & not annoying.