Baltimore Comic Con!
posted Aug.29.13 at 12:08 am

Hey, just a quick note that I'll be at Baltimore Comic Con in a little over a week!
I'll be in the thick of Artist's Alley at table #171, but if you're like me, you need a visual + a Family Circus-style map to find that, so here, I made you one.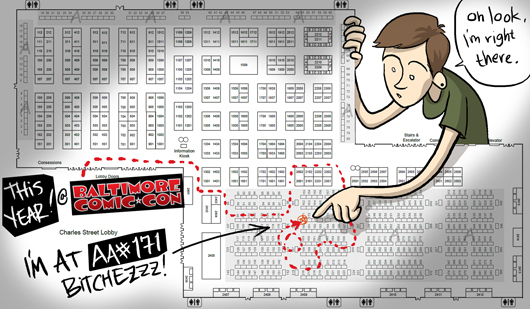 Follow the red dots, Jeffy!
More details next week, just wanted to get you started. :)
Comments