SPX this weekend!
Posted September 12, 2013 at 02:19 am
Who's coming out to SPX this weekend!? Who's gonna come and say hello to me?!
I'll be easy to find! I've got the best seat in the house, between TopatoCo and Dave Willis! Straight to the back of the convention hall: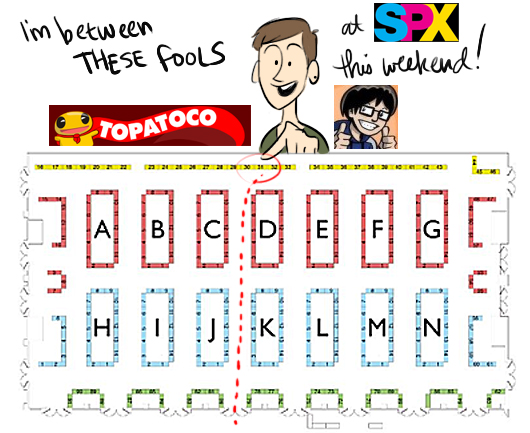 (I forgot to make the pathway complicated, so you get off easy this time.)
I'll have books, prints, and original art, PLUS my B9 Kingdom book (a collection of live drawings) and the Adventure Time book I wrote! Hope to see you locals out there!
Comments
Join the GWS mailing list!
It's free, infrequent, & not annoying.