Kickstarter update! And thanks, Dad!
Posted June 3, 2014 at 11:10 pm
First of all, thanks to my dad for giving me a face to put in today's comic! I told him that I'd made two cameo appearances available in the Kickstarter rewards, and of course his reaction was "why haven't I been in the comic?"
He doesn't have to pay $500, because he's my dad, and I'm told I owe him for my being alive, or something.
Those two of you who ordered the cameos in future GWS strips? I hope you're ready. ;)
Alright, two big changes to the Summer Tour Kickstarter! (Although one is basically the same thing, just doubled!)
$21.5k Stretch Goal has been MET!! Next Stretch Goal: $25k!
Thanks SO much for the support of whoever decided backing a Kickstarter would be a nice idea on a Monday! We reached $21.5k, which means that all of my guest artists are getting paid $50 more PER STRIP for their contributions this summer. Hooray!!
The next stretch goal is exactly the same thing: at $25k, a hunk of the extra dough helps cover all the extra rewards, and the rest gets divvied up into bonuses of another $50/strip for each guest artists.
If we go beyond $25k I will actually keep some of the money for myself and have a nice lobster or something.
I'll have new rewards (hopefully!) this week and next, but for now:
Original Tour Art reward level is now TWO $250 rewards!
Umm I suddenly realized that the only reason I'd bunched all of the original art for the postcard and poster together was because I was lazy. True story. Judge.
So I've separated them into two, which makes WAY more sense, and each piece is now $250. This includes the 14x17" inks, any related concept art, and a copy of the postcard, print and poster (because they all fit in the same envelope, hooray!).
Here are some close-up photos of that artwork, again, for your viewing pleasure!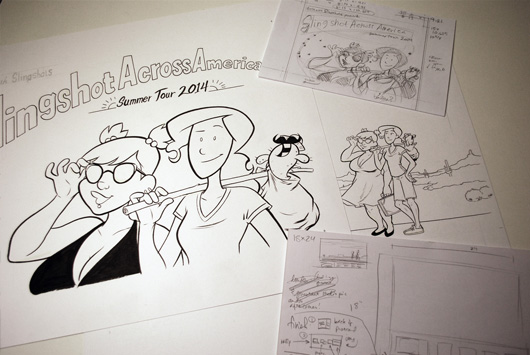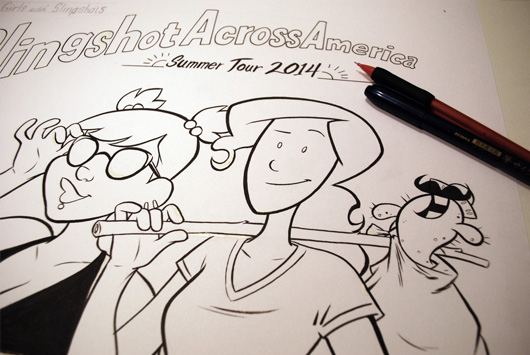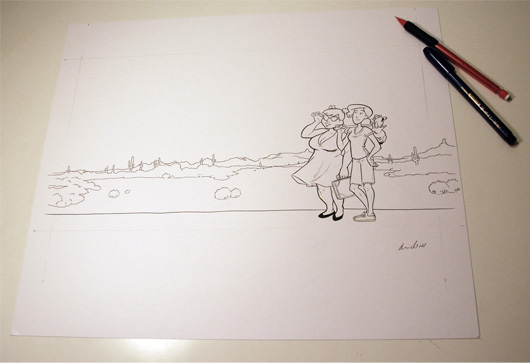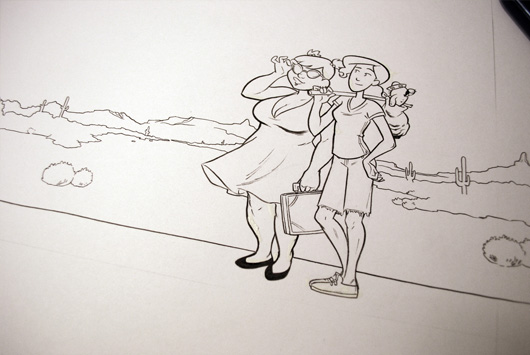 Alright, that's it for now. Back to writing Adventure Time fanfic because my life is so rad. B)
Tags:
references
,
lunch
,
phone
,
best friend sushi time
,
phonecall
,
landlords
,
apartments
,
Grapes and Grains
,
Jamie
,
Hazel
,
evicted
Comments
Join the GWS mailing list!
It's free, infrequent, & not annoying.