Book Eeeeiiiiiiggght! Book Eight.
Posted October 29, 2014 at 02:31 am
Hey friends, after TWO FUCKIN YEARS, I've released a new GWS collection in time for Christmas!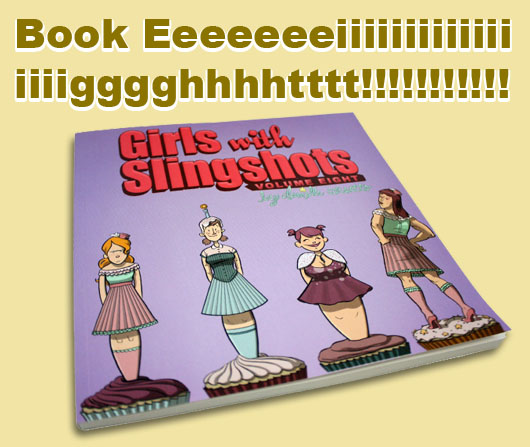 Book Eight can be got here, in all its cupcakey drag queen glory.
Sadly, I won't have time to drive up and sign books this year, BUT! I'll be sketching bookplates shortly, and I'll mention that here in the blog once they're available. :) To get your brain moving, I'll be offering these three choices:
And you'll be able to choose! :D Bookplates will be available after Thought Bubble, woo!
Tags:
cartoon
,
aryan race
,
jungle book
,
hobbes
,
Calvin
,
Calvin and Hobbes
,
Jamie
,
Erin
,
Clarice
,
Halloween
,
eye pop
Comments
Join the GWS mailing list!
It's free, infrequent, & not annoying.