Join me tonight! In my living room.
Posted January 14, 2015 at 02:52 am
Hey Wednesday readers! What're you doing tonight?
I'll be in my living room, listening to my good friends play old-style country music next to the couch. Wanna join me?
You don't even need to leave your Internet or put your pants on. If you'd like to join us, c'mon over to this Concert Window right here tonight around 8:30 pm EST to help us celebrate our accordionist Jon Bertrand's birthday and get down with some original country music by Laura Mae, Cajun music as sung by Jon, and old country covers, featuring the talents of Matt Metz, John R. Miller, and Danny Tait.
BYOB, and pay whatever you want! You can even tip and request tunes if you'd like.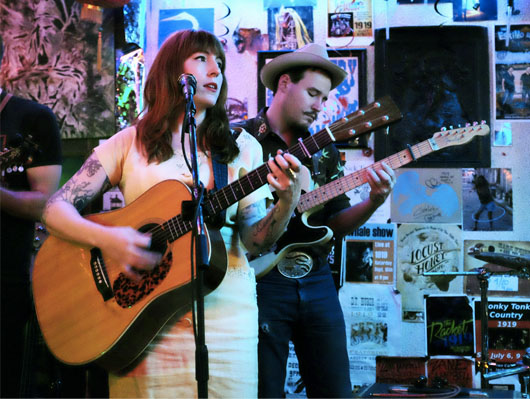 If nothing else, creep on my living room (I'll be right behind the camera!). Here are some photos from the first Concert Window we threw here last year, as photographed by my roommate Kristian Thacker (wherein I "make it rain" for them with a pile of ones).
To give you a little background, Laura and I studied photography together (along with Kristian) in college, and all three of us went our separate ways to pursue our own arts (Kris was the only one who stuck with the major!).
Well, really, I only moved a few blocks away, and Kris just moved out of the house, but Laura moved down to Louisiana, where she now lives with Jon and their beloved catahoula Maesy to make music out in a rice field.
So now Laura and Jon drive up to Shepherdstown to spend about a quarter of the year in my cozy home, make everyone delicious homemade meals, and treat me and anyone who walks our sidewalk to their vocal and instrumental talents in between shows on the east coast.
And in honor of Jon's birthday, we'd all like to invite you off the sidewalk into the home. Hope to see ya there!
Tags:
hazel
,
jamie
,
prank
,
pranks
,
phone
,
cat
,
rube goldberg
,
Roberta
,
Daring Literary
,
writing
,
book
,
allergies
,
allergic
Comments
Join the GWS mailing list!
It's free, infrequent, & not annoying.