Crouching Mustache Hidden Clitoris
Posted December 3, 2015 at 10:00 pm
I just noticed that the layer Laeluu used to color the red on the Ghostbusters logo was casually labeled "WHO YA GONNA CALL."
Point number two for the colorist.
Hey, I just spent the last week sorting through some of my favorite GWS original strips, and now they're available to buy at my Etsy store!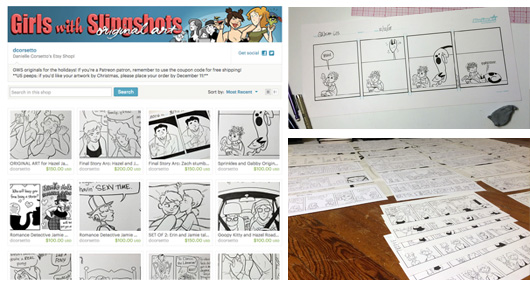 I'll be sure to make a little link to the store for the blog post each day next week so you don't forget. :) If you're in the States and you'd like yours in time for Christmas, be sure to place your order before the 11th!
Comments
Join the GWS mailing list!
It's free, infrequent, & not annoying.