Calgaryyyyyy!!
Posted April 16, 2015 at 01:41 am
Clearly Jameson's gushing about Maureen wasn't enough to prove his heterosexuality.
Oh, and let me go ahead and put up a link to tomorrow's old black-and-white strip, too, because I'm gonna be in Calgary all weekend (that's in Canada, for those of you who grew up with an average American's knowledge of geography) for Calgary Expo!! You can find me here: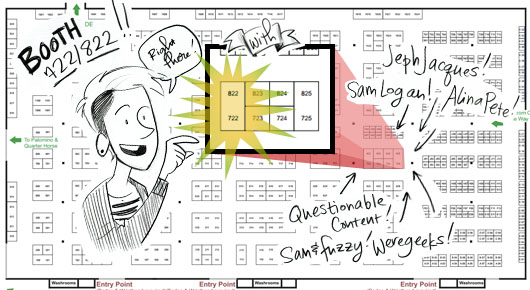 I'll be sitting with Jeph, Sam, and Alina at booths 722 & 822. I'll be doing free sketches as always, and will have all my usual books with me (including some of the last ne'er-to-be-reprinted Volume Twos!), and a few Adventure Time books! Come find us and say hello!
Comments
Join the GWS mailing list!
It's free, infrequent, & not annoying.