Dead Girlfriends Past
Posted September 24, 2017 at 10:01 pm
Jamie's really into suggesting the most macabre option first and going up from there; it's good for giving perspective.
Here's the old strip! And here's the same image you saw all last week for The Complete GWS Collection, on Kickstarter!!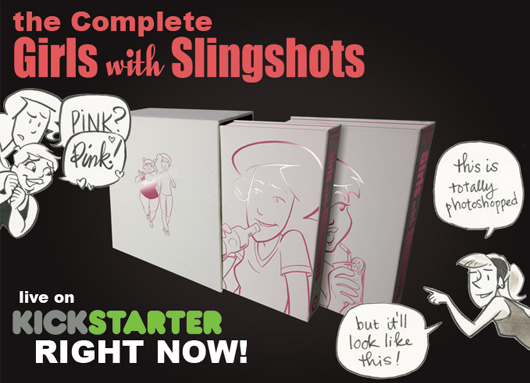 Comments
Join the GWS mailing list!
It's free, infrequent, & not annoying.