She-Ra
Posted November 10, 2014 at 01:24 am
Hey England! I think you already know this, but I plan to be inside you this weekend! I'll be at Thought Bubble in Leeds on Saturday and Sunday, with a panel on Saturday at the Bury Theater... THEATRE, sorry, from 12:50-2:20. Hope to see y'all there!!
I'll be using this week to get ahead on strips for next week, pack up some more Kickstarter rewards, and prepare for the convention itself. Come back next Monday for new comic updates!
In the meantime, enjoy the She-Ra costume I made from scratch for my Halloween party, as well as the other three COMPLETELY hand-made costumes my friends made!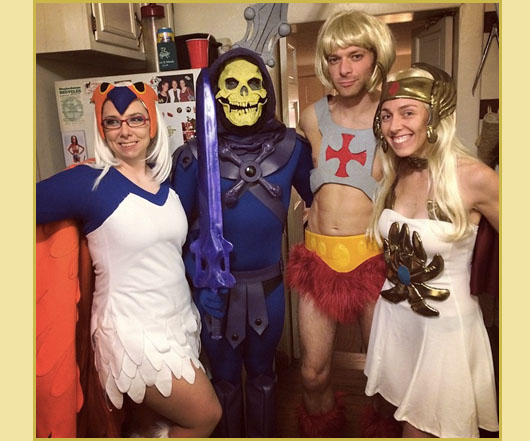 Comments
Join the GWS mailing list!
It's free, infrequent, & not annoying.