Free Clam Cards!
Posted January 18, 2012 at 07:52 am
Hey guys! Remember that awesome card Hazel got Jamie to congratulate her on, y'know, diggin' women?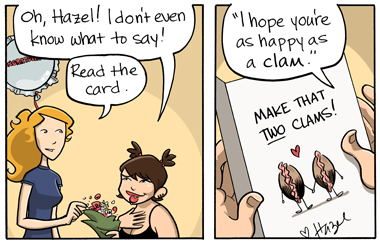 Well,
that card is available at Lauren's GWS gift shop
, and she's making them available for
FREE
with the purchase of ANY Dinosaur Kiss jewelry. Like so: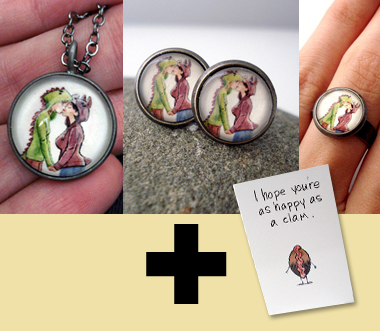 Offer expires the day before Valentine's Day, so get your lady-love gifts ASAP!
Comments
Join the GWS mailing list!
It's free, infrequent, & not annoying.