Grammar print!
Posted February 3, 2012 at 01:40 pm
Somehow the
your vs you're
strip I posted years ago has been swooped up and spread all over the internet lately, so I thought I'd remind you guys that the print is
available in my store!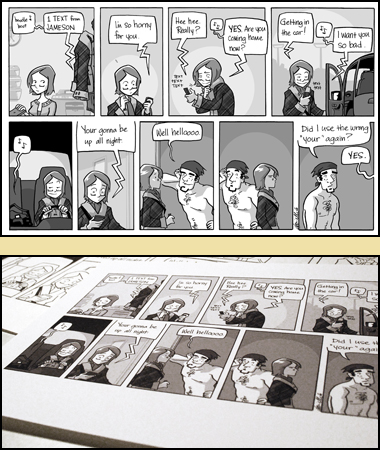 Just in time for Valentine's Day! Now you can give that special someone a special hint about how not to get into
your
pants.
Comments
Join the GWS mailing list!
It's free, infrequent, & not annoying.