My Penis is a Porpoise
Posted February 9, 2012 at 04:44 am
C'mon, Hazel,
you knew exactly what Mimi was talking about.
Look at those Cetacean eyes.
Hey, so I have another review for those of you who enjoy the more vibrateable things in life! If you're not one of those people, put on your earmuffs.
I know I've been a little Jimmyjane-centric with these reviews so far, but their products have been blowing me away, so Jimmyjane it is! Hello,
Form 3
.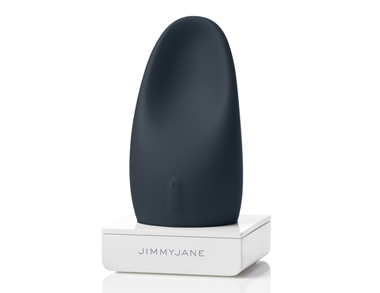 It's like the most natural progression after
my Form 2 review
. I mean, besides numerically. The
Form 2
(henceforth known as my BFF) is the one with the pair of vibrators nestled in a set of handsome bunny-rabbit ears (what is it with girls and bunnies?), and offers a pretty intense amount of vibration. It's... it's like a difficult video game, but one that you can't put down.
I still don't think I've set it to its highest setting. I'm okay with waiting, but... it may be awhile before I beat this game.
I'm afraid of this happening
.
So that's where the Form 3 comes in. I was warned that it's "more subtle" and I might not be as into it. So I tried it and... yes, the first setting is sweet, and soft. Perfect for a more sensitive gal. It reminded me of... high school. Y'know, when you only felt comfortable diddling yourself through clothes? (God bless the return of corduroys!) It was like that.
Oh, BUT! I forgot that it has 5 power levels, just like the Form 2! So: no no no, this lovely item is
not
incapable of making a girl squirm with glee. It's just that the Form 3 is very considerate, and likes to start off slow. It doesn't want to scare you off, it wants to be your friend first. Look! It's shaped like a tongue. A tongue that feeds you poetry and cake. Because that's what tongues do.
So if you're the kind of girl who just wants a little extra hell-yeah on her buzz-button - without the intensity of a palm sander (my favorite!) - this is the perfect gift for you. Oh, and the center is flexible! Look!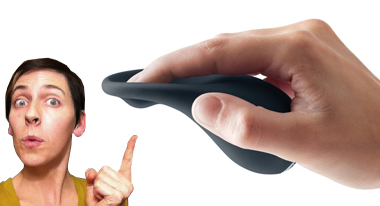 So here are the same stats I gave the Form 2, 'cause they're all the same:


silicone


rechargeable


waterproof!


4 vibration modes, 5 power levels


travel setting


3-year warranty


little lights glow while charging, very cute


So there you have it! Ladies,
sensitive
ladies, this little at-first-you-think-it's-gay-but-turns-out-it-really-likes-girls toy is just for you.
One more note! This is... well, this is a little personal, so ladies, come in close.
WE'RE JUST TALKING ABOUT LIP GLOSS, BOYS, GO AWAY.
Are some of you, like... a little scared of
stuffing a gigantic toy up your hoo-hah
? This time "hoo-hah" means "vagina." Yeah? Okay, some ladies only like 'em big when they're attached to a human being. I get it. I get you. Maybe you want a nice little "I'm inside of you but don't be scared" toy for penetration, yeah?
This is a good toy for that. You don't have to use a vibrator JUST for external stimulation! You can let our little friend Form 3 play doctor with you. It's small enough that it won't freak you out, but big and vibrate-y enough to be like "Hey, I'm in here! I love it in here, you taste like candy and you're the perfect size and I love you." Just what you wanted to hear, right? Right.
And PS, hey, everyone! I can't reiterate enough: ONLY use water-based lubes with silicone toys! Unless you like fuckin' a stick covered in superglue. (I'm sure that's a kink, but I'm not looking it up this time!)
Comments
Join the GWS mailing list!
It's free, infrequent, & not annoying.