Drag on.
Posted May 22, 2012 at 04:22 am
I had the hardest time finding a photo that looked ambiguous enough to suit the front page of Pussy Whipped!
But then, I remembered this time back in 2006, when I dressed as a drag queen who hadn't bothered to shave for Halloween. And somehow, it worked.
I can't NOT share this photo with you guys. So here you go.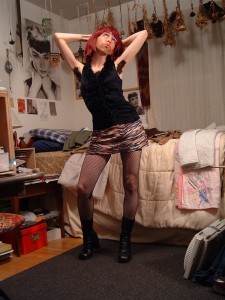 (Pro tip: don't use eyelash glue to attach fake fur to your chest and armpits. Ever.)
Comments
Join the GWS mailing list!
It's free, infrequent, & not annoying.