GWS Gift Sales and Whateversexuals!
Posted February 20, 2013 at 02:01 am
Hey, real quick! Two big GWS sale opportunities that will be over soon!
GWS Gift Shop Clearance
Lauren's put a few pieces of GWS jewelry (AND the
coveted McPedro cross-stitch
!) up for half-price at the shop! Check it out!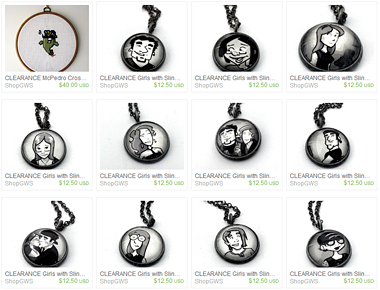 GWS Baffler Puzzle
Chris Yates' fantastic hand-made wooden GWS puzzle (along with
a bunch of other webcomic-themed puzzles
) is
up for auction
until the end of FRIDAY! The bid is still pretty low on it as of now; if you want this one-of-a-kind piece, now's the time to grab it!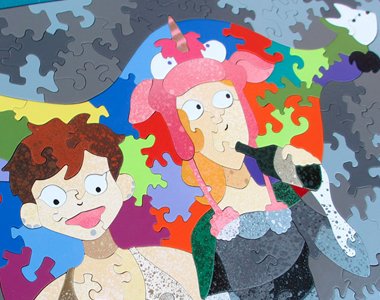 Whateversexuals
Yeah, whatever, it's a term I made up. It's like being queer, but for those times when you wanna be more flippant about the whole thing
My gift to you, my fellow whateversexuals. :)
Comments
Join the GWS mailing list!
It's free, infrequent, & not annoying.