Back from Maine!
Posted October 14, 2013 at 08:49 pm
Hey y'all! I'm back from Maine, yessah. I ate a wicked good lobstah, ayuh.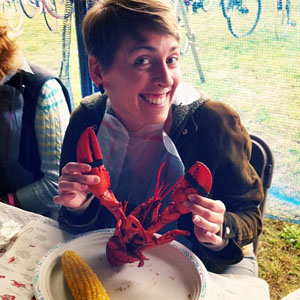 My team of Mom and Aunts, The Away Team, had a blast and raised, altogether, $9,757 for the Center of Cancer Hope and Healing. Thanks to everyone who helped me reach my goal (and perhaps one person who donated to my mom & aunts' goals?!)! I'll be doing this again next year, and I'll have more to add to it after attending the evening event and hearing testimonials from those who've been affected by cancer and sought help at the Center. The place sounds incredible.
Thanks from all of us! From top left, clockwise: Aunt Candy, Aunt Rachel, Momma Corsetto, Aunt Kelly, and Yours Truly.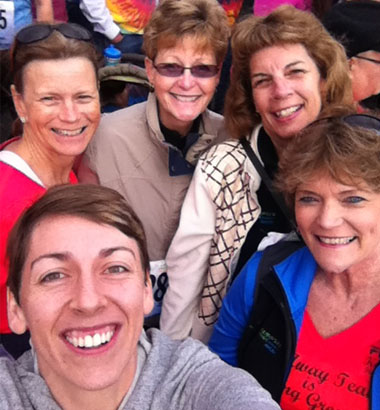 And thanks, Jamie D, for giving me someone special to walk in honor of. <3
Comments
Join the GWS mailing list!
It's free, infrequent, & not annoying.