Hipster Sister
Posted December 8, 2020 at 10:00 pm
It feels so weird going into a Halloween story a few weeks before Christmas! Weird, but appropriately 2020, no?
Here's the old post! By the way, if you're in the States and want a copy of the GWS compendium - for you or for someone you love - it turns out they fit perfectly in flat-rate $15 mailers, so I've made them available! Here's a giant photo link so you can tap it easily if you're on your phone: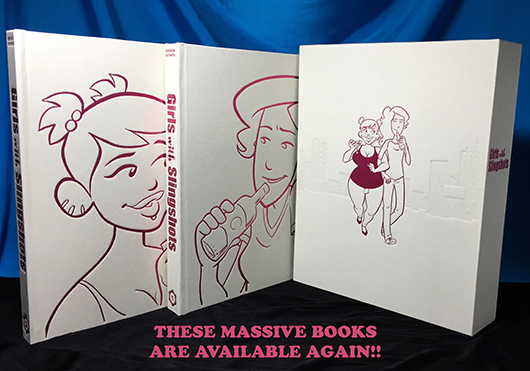 If you're a patron, remember to check the coupon post from last month (if you're a $5 patron, here's one more!) - these offers are still good! And if you're local, you can type LOCAL at checkout to avoid shipping fees & arrange for a pickup (obviously only do this if you're willing to drive here!).

Apologies to my international friends! I'm looking for the best way to figure out shipping for y'all (without breaking your bank and without making it a huge hassle for me to process each order). Of course I'll let you know if/when I find it, but it'll be next year at the earliest!
Comments
Join the GWS mailing list!
It's free, infrequent, & not annoying.