One-Night Stand
Posted May 11, 2021 at 10:00 pm
That second panel was intended to be a little homage to the cover of the first collection of Hazelnuts!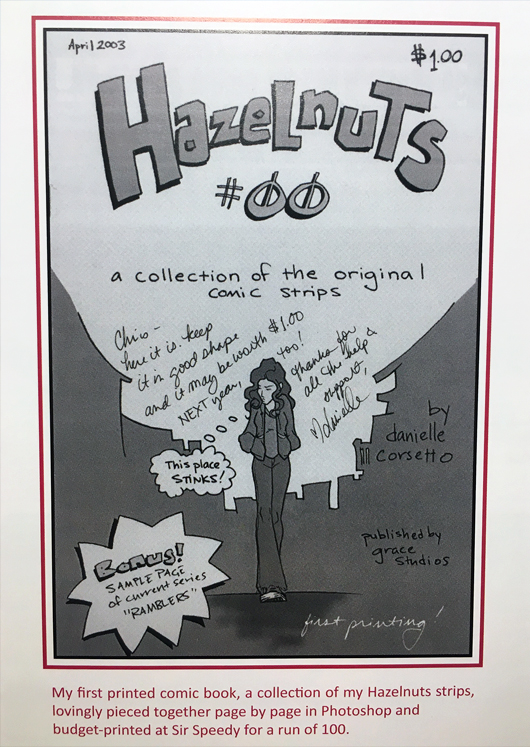 It was quicker for me to take a picture from the back of the compendium than it was to hunt down the image file I actually used in the compendium. If you have your own copy of The Complete GWS, you can flip to the back of the first volume to read about the beginnings of GWS/Hazelnuts. :)
Did anyone else write "published by" on their self-published books and then make up a fake publisher name that you'd publish under in an alternate reality if you decided to become a publisher instead of a cartoonist or author? Pretty sure this is the only thing "published by" Grace Studios.
Comments
Join the GWS mailing list!
It's free, infrequent, & not annoying.