Happy New Jerk
Posted December 12, 2021 at 10:00 pm
So this isn't actually the "next" post after last week's Santa's Elf arc. The actual next posts were a string of "Ask the Cast" strips, which are kinda my favorite!
You can start here with Darren as Mrs. Claus (how can you NOT click that) and just hit the next button for the next few. It ends with a real-actual recipe for Erin's* Ginger Pear Cookies (*thanks to Sarah Ann!), written in quasi-comics form with little drawings, which is how I write all my recipes for myself. :3
Here's the old post for today's strip! And here's that reminder to order your GWS compendiums if you want one!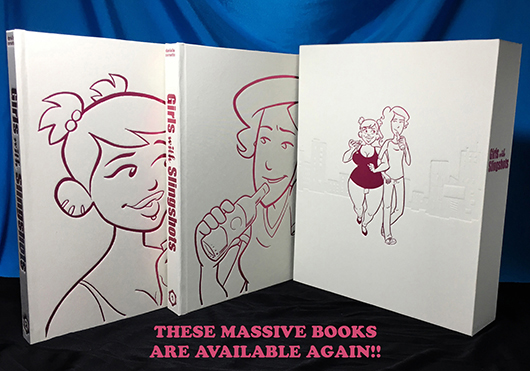 Comments
Join the GWS mailing list!
It's free, infrequent, & not annoying.