Bright & Annoying
Posted December 13, 2021 at 10:00 pm
I wish I had Jamie's enthusiasm that early, but then I'd probably piss people off, too.
Here's the ol' post! And here's a link to them big ol' GWS books: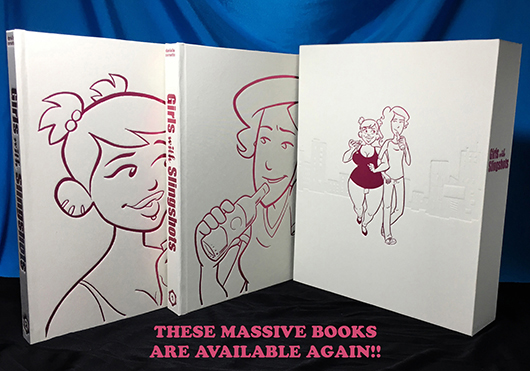 If you're looking to get them before Christmas, I hear this Wednesday is the shipping cutoff*, so let me know if you want me to get them out to ya by then!
*by "I hear" I mean "I saw a list of dates on a poster in the post office but didn't pay attention to them but I did see the date "December 15th" so I'm just gonna make some assumptions here
Comments
Join the GWS mailing list!
It's free, infrequent, & not annoying.