Smart and Pretty
Posted April 5, 2016 at 04:07 pm
I was tickled when I saw the blog post below the original post in 2007; maybe you didn't know that I used to draw a comic for The Weekly World News? It was a fun gig!
Also, good news: my fellow Notable Resident of Shepherdstown, and my favorite anal starlet, was put back on the Wikipedia page!
ALSO ALSO check out how close Randy and I will be to Erika Moen and Jennie Breeden this weekend at ECCC!!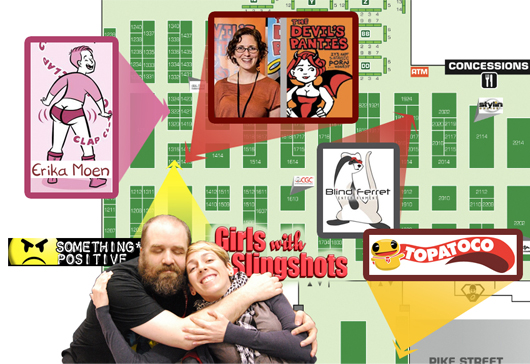 Comments
Join the GWS mailing list!
It's free, infrequent, & not annoying.