Plans
Posted October 11, 2017 at 12:15 am
I think this is the first time we've seen Jamie get cagey with Hazel! But y'all are better archivists than I am, so if you tell me otherwise, I'm all ears.
Here's the old strip! And here's that image, still, of the GWS Kickstarter, still going for just ONE MORE WEEK!!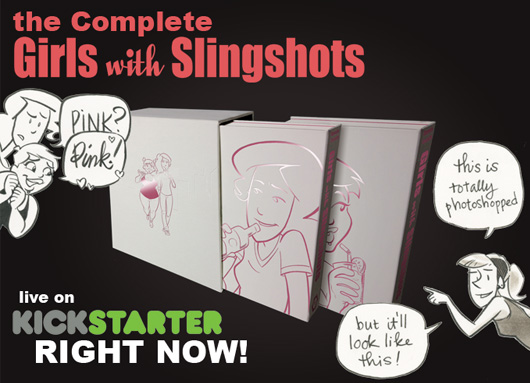 Comments
Join the GWS mailing list!
It's free, infrequent, & not annoying.