Wait, I have a---
Posted October 15, 2017 at 10:00 pm
I guarantee I wrote this because *I* forgot Hazel had a boyfriend.
Here's the old one! FINAL CALL FOR GWS COMPLETE COLLECTION ORDERS!! The shipping prices will NEVER be as low as it is now, so if you want these books and their slipcase to grace your bookshelf, ACT FAST!! The Kickstarter ends WEDNESDAY at 5 pm Eastern!!
And I've opened up 200 more slots for the signed & sketched Artist's Editions, in case you missed them earlier!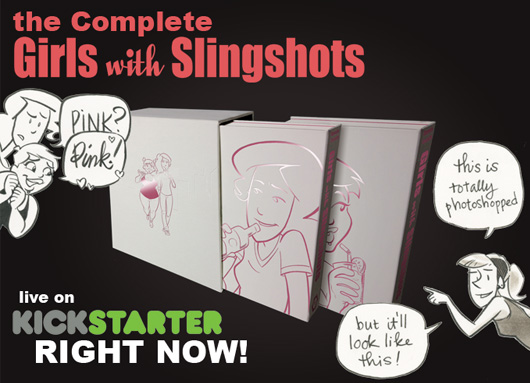 Comments
Join the GWS mailing list!
It's free, infrequent, & not annoying.