GWS Hair of the Dog #38
Posted January 10, 2023 at 10:00 pm
2005 was full of toxic-jelly "novelty" dildos, before everyone switched to body-safe silicone. But at least they were pretty!
Here's the first post, and here's the chaser! There was no new Elephant Town on Patreon yesterday because I'm HALFwAY THroUGH thE BooOK !!! and needed to dial back and think about how the rest of the story is going to fall into place. Who knew trying to pace a collection of vignettes for four main characters so that the timing makes sense would be complicated?!
I just posted a bunch of behind-the-scenes stuff for my $5 patrons - advice to myself on writing and coloring and drawing, axed Elephant Town titles, a list of flowers that bloom in Shepherdstown. Basically the highlights (the non-spoiler ones) in this binder.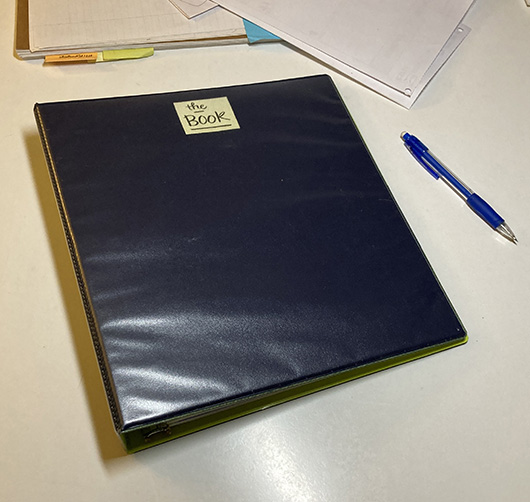 (I had a hard time naming Elephant Town, so I called it "THE BOOK.")
Anyway, as always, if you'd like to read Elephant Town from the beginning to where we are now, you can start here!
Comments
Join the GWS mailing list!
It's free, infrequent, & not annoying.