GWS Hair of the Dog #7
Posted November 28, 2022 at 10:00 pm
Holy shit, Tyler entered this strip FAST!
Here's the old black-and-white one, and here's the chaser! And, holy shit, I listed a BUNCH of GWS stuff today on my store, but a lot of it sold fast!! I stumbled upon a pile of old GWS prints and wanted to make them available (for cheap - prints are $5 and posters are $10), so whatever still exists is up here on the store!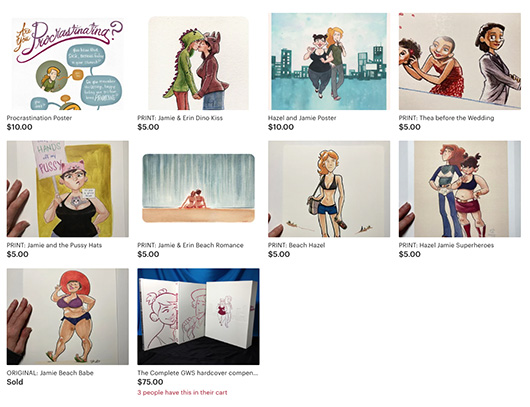 Here's a quick thumbnail of the GWS-specific stuff - if you want something, snap it up fast!
Comments
Join the GWS mailing list!
It's free, infrequent, & not annoying.