No new comics until Thursday!
Posted October 28, 2013 at 01:49 am
Soooooo I'm pretty sure I've never done this (or, at least, not since I switched to a 5-day update schedule), but...
I'm in the middle of redoing my office and bedroom, and I have a lot of shit to move, build, and organize in order to get it done. So rather than stress myself out by continuing the daily comic among a disorganized mess for weeks on end, I've decided to take three days off and start the regular updates back up on Halloween.
I'll be posting photos to show you my progress along the way, in part because I myself am a workspace voyeur (I LOVE seeing other people's workspaces!), and in part to prove that I'm not lying and just taking three days off to do nothing. :)
So, for now, here are panoramics of the three rooms I'm focusing on: my studio/office:

(and yes that's a fireplace in the center... swooooon), my bedroom: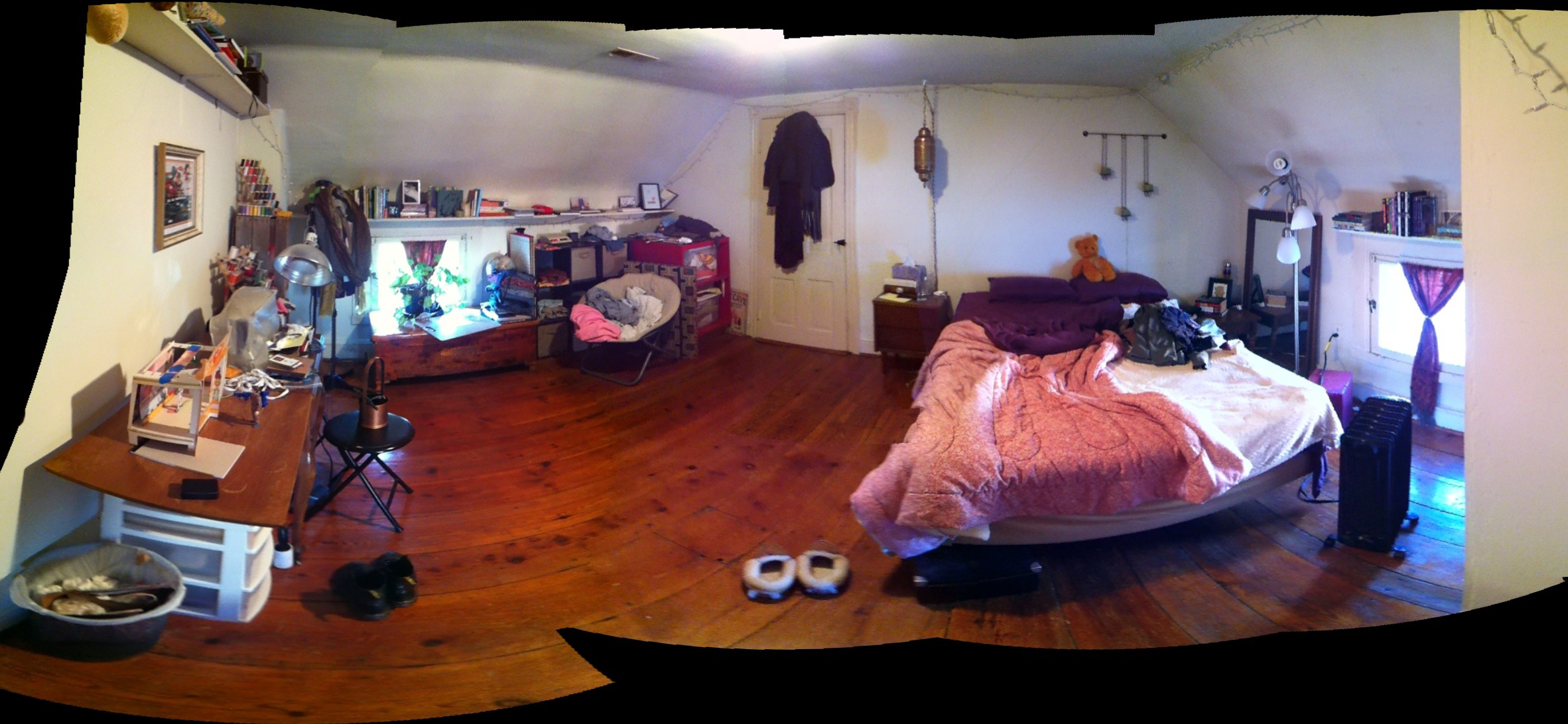 (which I had to rid of underwear and sex toys before taking this photo, you're welcome), and the little 8x8' room: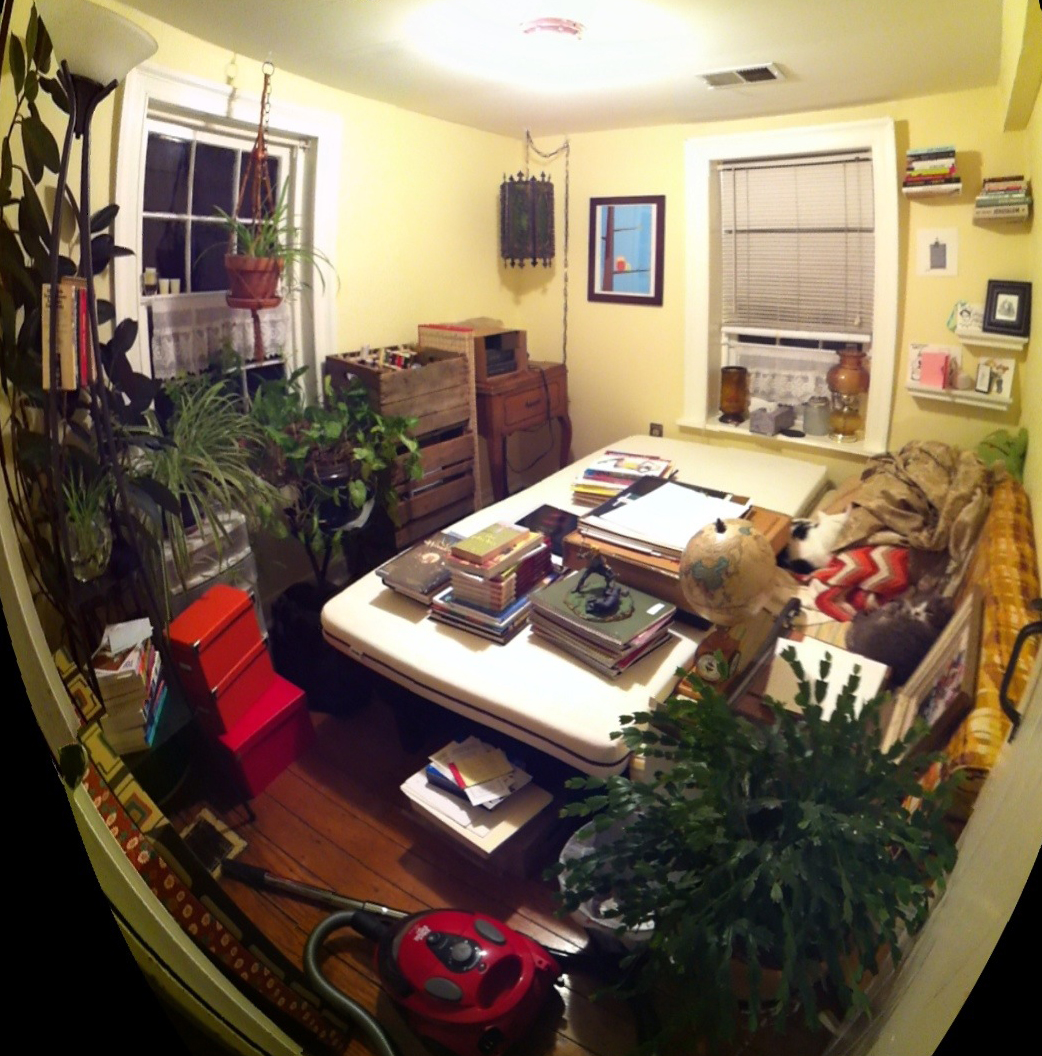 (These are big photos, just sized down for the blog; if you want to see them bigger, drag them out to another tab, or find another method to "view image.")
In case you were wondering, the house I live in was built in 1775. It's charming as hell, but it's quirky. The door to my bedroom, for example, is 5'5" tall. If you're over 5'5" and you enter the upstairs of my home, you're most likely going to leave with a bump on your head.
What I'm trying to do is improve my waking and working attitudes, both of which have been lazy and unmotivated for a long time. I'm moving my bed into the studio, which gets wonderful eastern light (leaving the drawing board where it is and finally buying a dresser), and my office equipment - my computer, printers, scanners, and shipping materials - into the bedroom, which gets very little light. The small 8x8' room gets sunlight nearly all day long, and I'd like to make it into a guest/sewing /secondary drawing room.
Most people would prefer their bed to be in the darkest room of the house, I guess, but I have trouble waking up in the morning and I'd like to kick the habit of staying in bed for hours after I wake up! Additionally, all the light in my studio makes it a little hard to see my monitor.
I'll keep you posted on the progress, with photos! Thanks in advance for bearing with me; I feel guilty for taking time off from the strip to do this, but I admit, making this decision gave me incredible relief. I think I'm doing the right thing. :)
Comments
Join the GWS mailing list!
It's free, infrequent, & not annoying.