So. Much. Cardboard.
Posted October 30, 2013 at 02:08 am
There are certain areas of my house that I'm CERTAIN were a fire hazard until today. God bless Recycling Day. I broke down a shit-ton of cardboard!
I focused on fully clearing out my office today, including some HEAVY pieces of furniture I should've never brought into my home in the first place. I'm too tired for a lot of commentary tonight, so here are some photos again!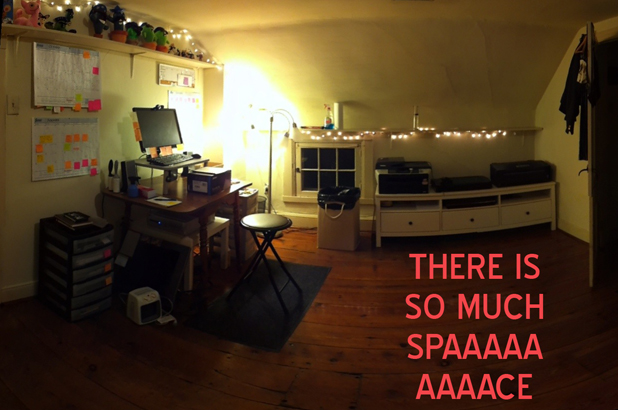 Before, middle, after: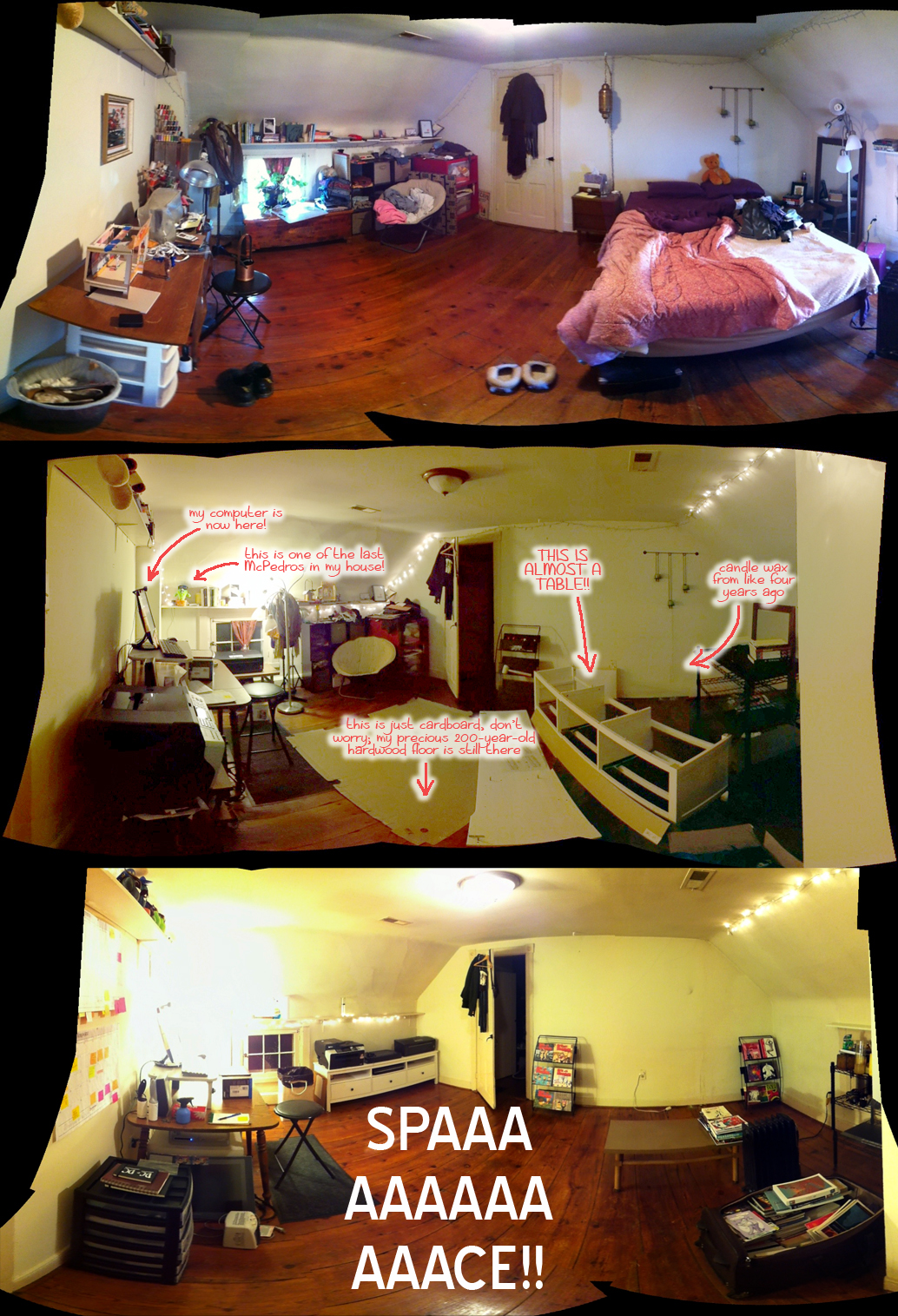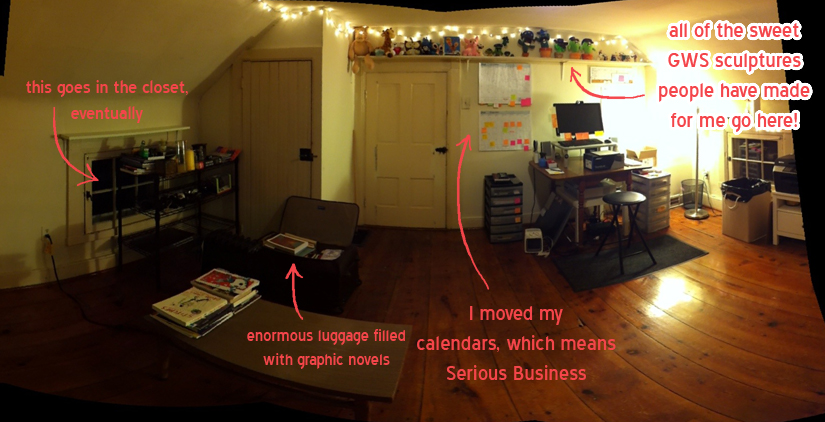 I'm super excited about this table I got, which is supposed to be for a TV. It's so perfect it's like they actually made it for printers and comics!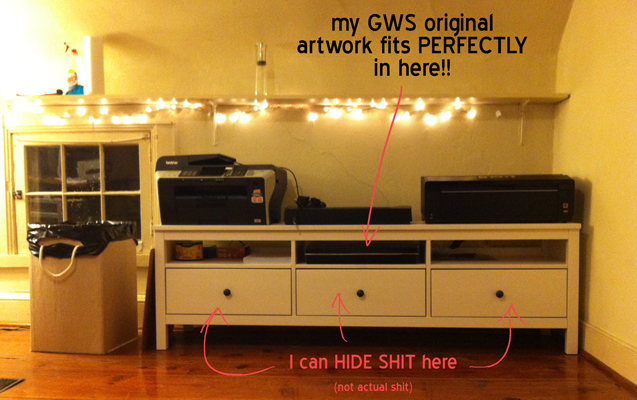 Today's progress brought to you buy box cutters, Luke again (who carried the heaviest thing in the house, by himself, ON HIS FUCKING LEGS), and Woodchuck Raspberry Cider, because I drank throgh all the pear ciders. *urp*
Oh, and I found some old GWS books and shared them on Twitter! You can check them out by going directly to the pictures and videos section of my Twitter page - click here!
New comics will start again tomorrow. Happy Halloween Eve, y'all!
Comments
Join the GWS mailing list!
It's free, infrequent, & not annoying.