Last chance for iPhone cases!!
Posted October 7, 2013 at 01:01 am
First of all: ha ha, it was Hazel's allergies all along! (I'm very proud of my rare pranks.)
And hey, second, thank you very much to everyone who helped me meet my $3,500 goal for the Dempsey Challenge this coming weekend in Lewiston, Maine! Raising $3,000 means that my team will get two tickets for a dinner hosted by this guy on Saturday evening, and I'm really looking forward to hearing testimonials from people who have benefited from the Patrick Dempsey Center for Cancer Hope and Healing (which is where the funds go). I hope the experience will help me give a more personal account of the focus of the fundraiser so that I can explain it a little better next year. :)
Oh, and if you happen to be in town for the event this weekend, I'll be walking the 5k with my mom and aunts; if you see me, I'd love it if you'd say hello! Maine is a second home to me (my mom is from Mechanic Falls), so I'm really looking forward to coming back. It's been a long time.
Onto more pressing isues: there are only THREE DAYS LEFT to order a GWS iPhone case!!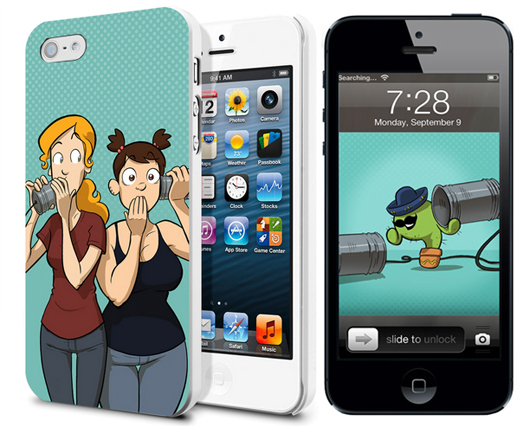 We're not quite halfway to the amount of preorders we need in order to make these (100 of each the 4 and 5 designs) and, while I do plan on purchasing quite a few myself, it'd be a HUGE weight off my wallet if we could get preorders up now! If you want a Hazel & Jamie case (free mcPedro wallpaper image included!) for your iPhone 4, 4S, 5, 5S or 5C (or 5Z or whatever), order it now!!
Comments
Join the GWS mailing list!
It's free, infrequent, & not annoying.