Austin and a Patreon!
Posted December 1, 2014 at 12:32 am
Hello, hi, and welcome back to Girls With Slingshots Without A Food Coma, I'm glad to be back! And feeling like a human with a human-sized stomach!
So I have two big things, and one of them you're probably already aware of if you live in Austin and you've been paying attention to my schedule every December for like five years: Webcomic Rampage is upon us! I'll be at Dragon's Lair this weekend with not only Randy, not only Willis, not only Joel, but freaking Noelle Stevenson, E.K., Spike, Malki!, McGuire, and a bunch of other cartoonists as well!
(Holy shit this one looks really pretty!)
Anyway, if you're in Austin this weekend, be sure to drop in and see us! I'll have the LITERAL LAST COPIES of book 2 with me, brand-spankin-new copies of book 8, as well as lots of prints and stuff!
The other big news is...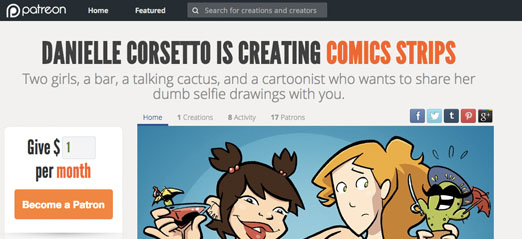 My computer went tits-up just last week, which was just the sub-ass fire I needed to finally launch this thing. I'm keeping it really simple:
$5+/month gets you access to all of the bonus material - process photos, sketches, character development, cat doodles, edited scenes, nixed ideas, stupid selfie sketches, etc. - that I share exclusively with Patreon patrons. If we hit $1000, Laeluu will chip in some color magic and show you some behind-the-scenes gems from her own machine!
Any pledge under $5 will get a nice little sampling of these bonus pieces, so even if you can't afford much, you'll get a couple of the extra goodies, too. :)
I apologize that I don't have time to add a bunch of fancy, outrageous rewards, but I'm mostly running this Patreon to help afford a computer to replace my old dinosaur, and to have Laeluu color more strips for me so that I can spend more time on the writing and the drawing parts, rather than the extra fancy rewards parts. ;)
Thanks a ton to those who've already pledged! I really appreciate the help!
In other news, I've sent off about a hundred bookplates to TopatoCo that should be delivered to them tomorrow, so bookplates will be available for $5 apiece when you purchase GWS Volume 8! I'll make a formal post here on Tuesday so you see it. :) By surprise, turns out the Ghost Kitty frame I drew for the bookplates was printed in metallic silver, woo!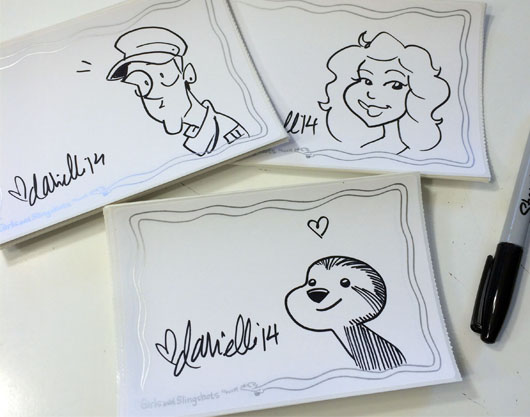 You'll be able to pick from Tucker, Fiona, and Sloth Erin, naturally.
Comments
Join the GWS mailing list!
It's free, infrequent, & not annoying.