Magic Camera
Posted December 7, 2021 at 10:00 pm
This strip was inspired by my stint as a Girl Scout leader, when I led a troop through their Photography Badge. I showed them how to load a 35mm camera with film, and then took a picture of them. They all huddled behind me to look at the preview. There was no preview. I explained that they'd see the photo in a week after I got the film developed.
I think we lost a few future photographers that day.
Here's the old post! And I'll just keep posting this link to the GWS books so you don't forget: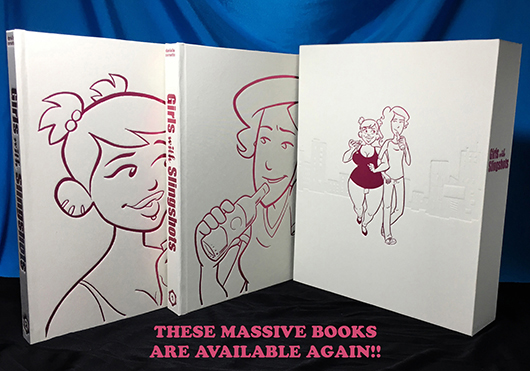 Comments
Join the GWS mailing list!
It's free, infrequent, & not annoying.